The BEST Android App for all things Witchcraft and more!
Get the
Witch Digest Android App

A quick reference for those who practice Witchcraft and Magick, great for Witches, Wiccans, and the curious pagan.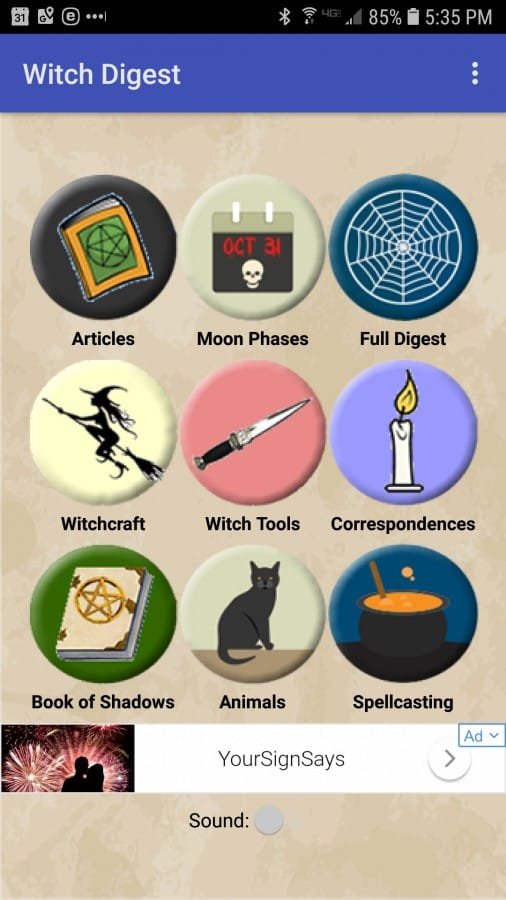 The app includes: 
Moon Phase Calendars.
Articles about the Craft. 

< Keep Connected to our Articles on the go!

Comment and Ask Questions about the articles.
How toos on Creating and Casting Spells.
Witchcraft Explained
Magick Tools of the trade.
Correspondences of the Craft.
Book of Shadows reference and use.
A guide to Familiar and Power Animals.
What people are saying about the Witch Digest App
© 2019 Google Inc. All rights reserved. Google and the Google Logo have registered trademarks of Google Inc.